The Vestry was filled with quilters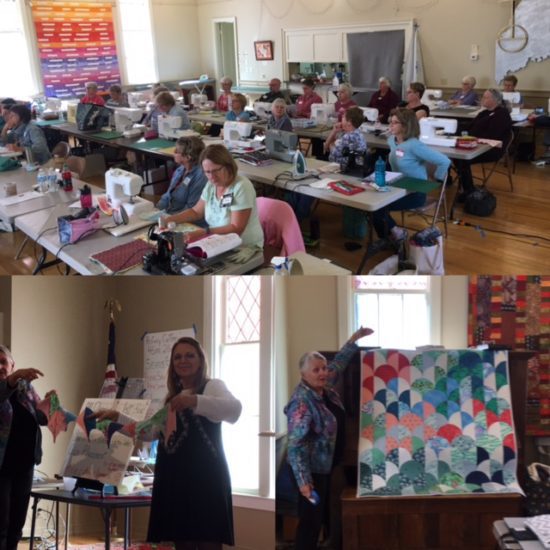 from all over the state on Saturday, October 14. They are the Maine Modern Quilters–among them Sharon Vandermay and Ellie Fellers–and they are scheduled to meet here several times over the few months.
How thankful we are for Paul Russo's thorough re-design of the Vestry wiring back in 2008–plenty of power for all 26 sewing machines and several irons! The quilters spend the morning sharing their works-in-progress, and the afternoon learning a new skill/pattern or doing a mystery project.