Holy Week Services and Events
PALM SUNDAY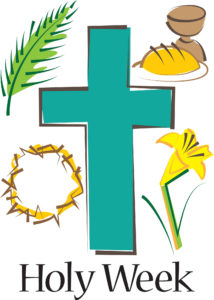 April 9
9:30 Worshipful Intro to Holy Week
Opening with Palm Procession, Closing with the Passion Story. Choir and Chimes.

MAUNDY THURSDAY
April 13
6 pm FELLOWSHIP SUPPER
Homemade Haddock Chowder, Persian Lentil Soup, and Hearty Breads
Suggested Donation: $5

GOOD FRIDAY
April 14, Noon
Shared prayer service at Gray Congregational Church

EASTER SUNDAY
April 16
5:45 am SUNRISE SERVICE (Service of New Fire) on the lawn at Opportunity Farm–bring a stick and a bell if you like!

9:30 am WORSHIP in the Sanctuary with Full Organ, Choir, and Chimes
Sunday School/Nursery for 2ndgrade and under. Welsh Cakes at Fellowship Hour.