CROP WALK — Sunday, May 7th
Sunday, May 7th, turned out to be a beautiful day for a walk…..and not too many black flies!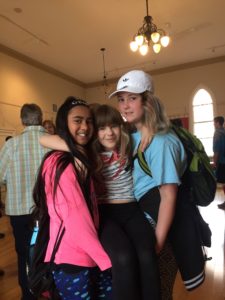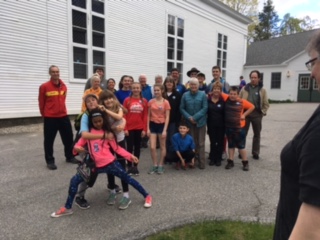 Ourroute is a lovely if strenuous 6.2 mile stroll around New Gloucester. Funds raised through sponsorship support both the New Gloucester Food Pantry(1/4) and critical disaster and refugee work around the world through Church World Service(3/4).
Of our 24 walkers, pictured here, Jane and Al Dawson were the first kids in, having run the whole way. Eric Ceh was only minutes behind them.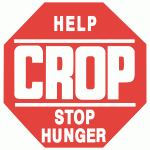 If you didn't make the walk, but would still like to help the cause of relieving hunger here in New Gloucester and around the world, go to www.cropwalkonline.org (point your mouse at Maine and click to find the New Gloucester Walk). Of course, contributions may be made directly to the New Gloucester Food Pantry at any time: P.O. Box 114, New Gloucester, 04260.
We used to call it HUNGER. Now they say FOOD INSUFFICIENCY. Please–whatever you call it, let's fight it together…one step at a time.