November's Village Coffee House – Ronda Dale Duo

RONDA DALE (singer/songwriter/rhythm guitarist) performing original songs and eclectic covers of blues, country, r&b, and jazz gems. Go to rondadale.com for music samples.
Music starts at 7:30 pm. Admission is $10.00.
As always, coffee and tea will be hot and free. Munchies for a little donation.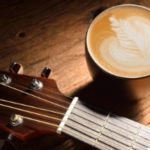 2017-2018 Lineup: October – Sean Mencher November – Ronda Dale December – Benefit for Fuel Assistance Fund w/ Jim Gallant, Bald Hill… January – The Grassholes February – Maine Highland Fiddlers March – Sassafras Stomp April – Gawler Family May – Emilia Dahlin June – Ameranouche