This was such fun last year…let's do it again!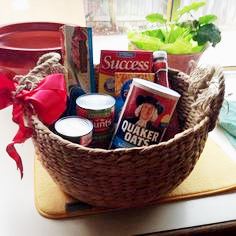 REVERSE ADVENT CALENDAR FOOD DRIVE
Many of you took part in our Reverse Advent Calendar food drive last year, where each day you add one non-perishable food item or household product to a grocery bag and bring it to church on or near Christmas Eve. We hope you will welcome this outreach opportunity again this year. During the holidays, food pantries are full, but after, in the coldest months…not so much.
Our friends at Casco Bay CAN have given us 50 grocery bags to give to you for your food collection. These will be available on Sunday, November 26, at the morning service and evening potluck, and also on Sunday, December 3. In the bags, there is information about the work of Casco Bay CAN. Once the bags have been returned, they will be given to food pantry clients.
Each bag will also contain a list of most-needed pantry items. You'll also find this list on this website page, below.